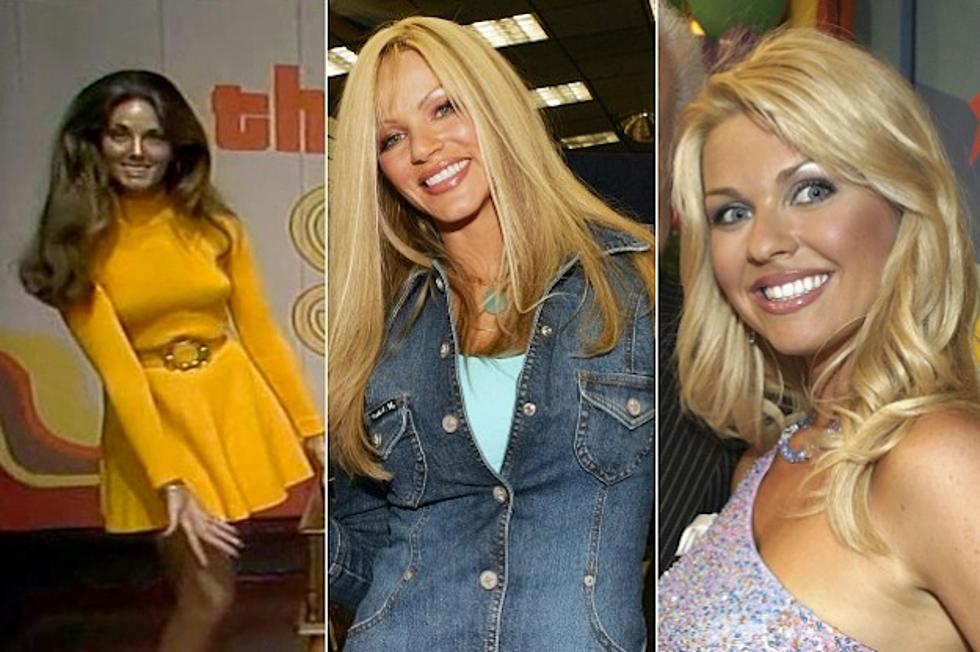 The 10 Hottest 'The Price Is Right' Models Ever
Getty Images
Long before Drew Carey, 'The Price Is Right' was hosted by a master swordsman by the name of Bob Barker. Barker found a way to make a game of Plinko interesting by surrounding himself with some of the loveliest ladies on the planet. There wasn't a teenage boy who didn't fain interest in a game of Cliff Hangers played by a Ohio grandmother, just so he could catch a glimpse of a model's prize package.
Through research, we learned a few things that every blue-blooded American male should know about 'The Price Is Right' models. We found out that there are only five models in 'rotation', and that at any given time five ex-models sued the show over some sort of grievance.
Anyway, we took to the internets and did some exhaustive research to drill down to the ten hottest 'The Price Is Right' models of all time.  Ladies, come on down!
Janice Pennington
Janice is widely known as the, "Queen of 'The Price Is Right.'" She earned that crown as the longest running model, from 1972 to 2000.
Gabrielle Tuite
Other than being a model on 'The Price is Right,' the Brooklyn born stunner hasn't done much. That is unless you count playing a 'Beautiful Porsche Woman' in 'Deuce Bigelow: Male Gigolo.'
Gena Lee Nolin
Gena followed up her sadly short sting on 'The Price Is Right' from 1994 -1995, by playing the character Neely Capshaw on the series 'Baywatch' from 1995 to 1998.
Claudia Jordan
Claudia hails from the biggest little state in the union (Rhode Island) and was a 'Price is Right' model from 2001-2003. She really stretched her acting wings when she became 'talent' on the game show 'Deal Or No Deal.'
Nikki Ziering
Steve Sanders (AKA Ian Ziering) might have spotted his future ex-wife on 'The Price is Right' from 1999-2002. We can't confirm if he won her over with some of  Nat's famous apple pie at the Peach Pit.
Lanisha Cole
Cole dated Quest Love from 'The Roots,' and has carried on the tradition of suing 'The Price Is Right' for sexual harassment. Ironically, the names of the producers she is suing are Michael Richards and Adam Sandler (no relation to the actors).
Cindy Margolis
Once known as, "the most downloaded woman on the internet," when we relied on a dial up AOL to get our thrills. Sadly she was only on the show for one year.
Rachel Reynolds
Once tabbed to replace Brooke Burke on 'Wild On' E! many remember her for for crashing a car on set. Nobody seemed to mind.
Dian Parkinson
Parkinson sued Barker for sexual harassment in 1993. Barker admitted in court that he had a 'Showcase Showdown' with Parkinson, but maintained that it was consensual.
Manuela Arbelaez
Arbeláez was one of the five finalists in 'The Price Is Right' Model Search contest. Although Arbeláez did not win the contest, justice was served and she joined the regular rotation beginning in 2009.
Shane Stirling
Shane burned her bridge with Barker when she filed suit claiming she was fired for having a baby. The $25,000 suit seems to have been settled out of court. As Happy Gilmore once said,  "the price is wrong b*tch."