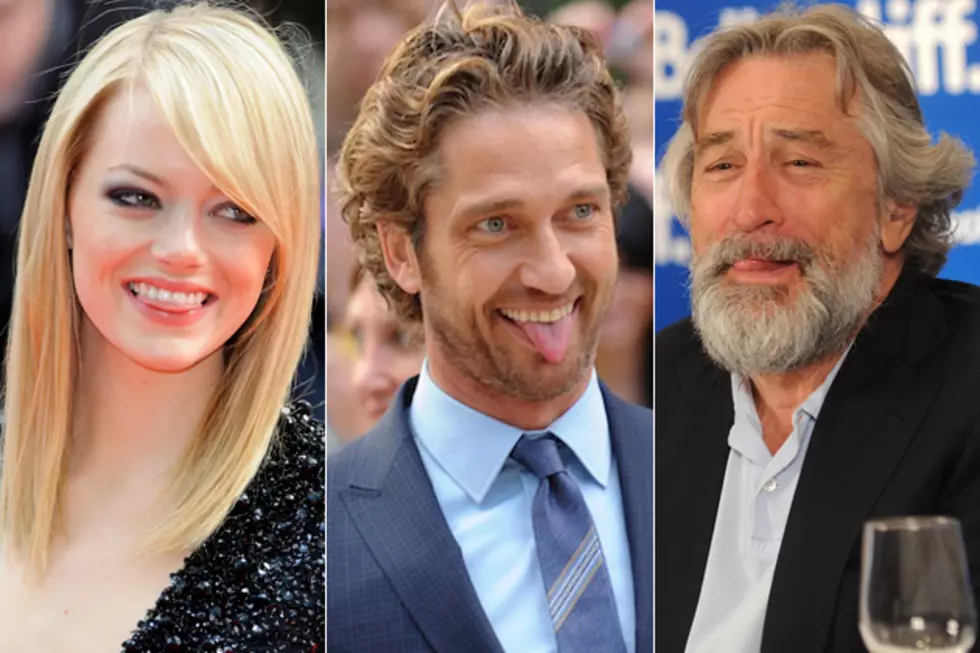 15 Stars With Their Tongues Out
Ben Pruchnie / Jason Merritt (2), Getty Images
Tongues have long been used by everyone and their mother (minus the Amish or anyone under the impression that cameras steal your souls) to liven up photographs, but it wasn't until one pop-star started using hers to excess that we could call an overuse of tongues "pulling a Miley Cyrus."
Don't worry Gene Simmons, you'll always be our favorite celebrity tongue.
Within this list you will find snaps of stars showing off their taste organ for anything but what evolution intended. You know you love it.
Jennifer Lawrence (with Josh Hutcherson)
Emma Stone
Gerard Butler
Robert Deniro
Heather Morris
Megan Fox
Marion Cotillard
Jamie Campbell Bower
Sharon Osbourne
Mike Tyson
Kathy Griffin
Kathie Lee Gifford (with Jimmy Fallon)
Susan Sarandon
Rosario Dawson (with Klaus Meine)
Barbara Palvin