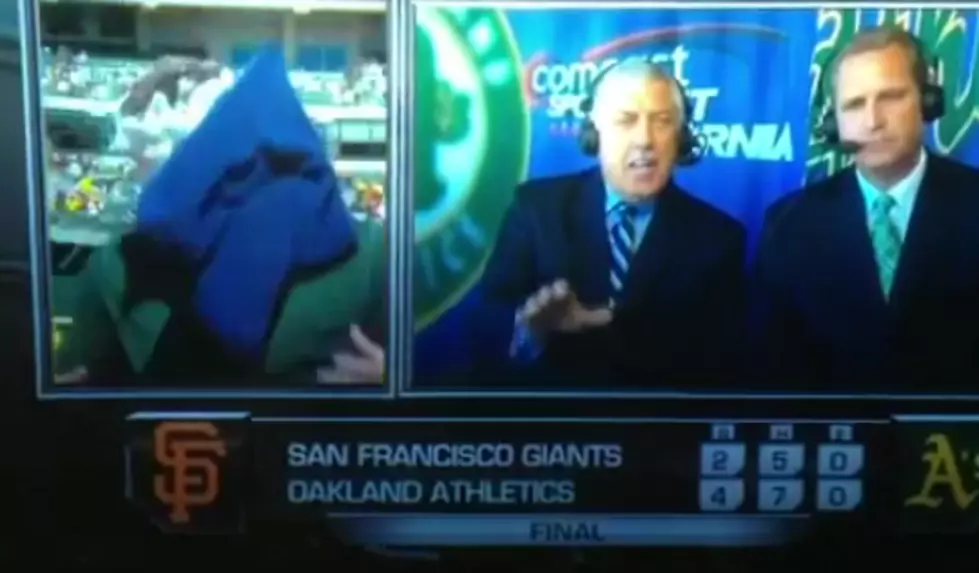 A's Rookie Receives Gatorade Bath and Pie to the Face After Walk-off Homer
YouTube
Over the weekend, the final game of the "Battle Of The Bay" series between the Oakland Athletics and the San Francisco Giants ended in spectacular fashion with Oakland rookie Derek Norris hitting a walk-off homer to steal a win for the Athletics.
After the game, Norris was being interviewed by the folks over at Comcast SportsNet California, who asked him the usual questions about his heroics. As Norris provided the answers, some of his teammates decided to celebrate his accomplishment with a pie to the face along with a Gatorade bath.
Just wait until he gets into the locker room.