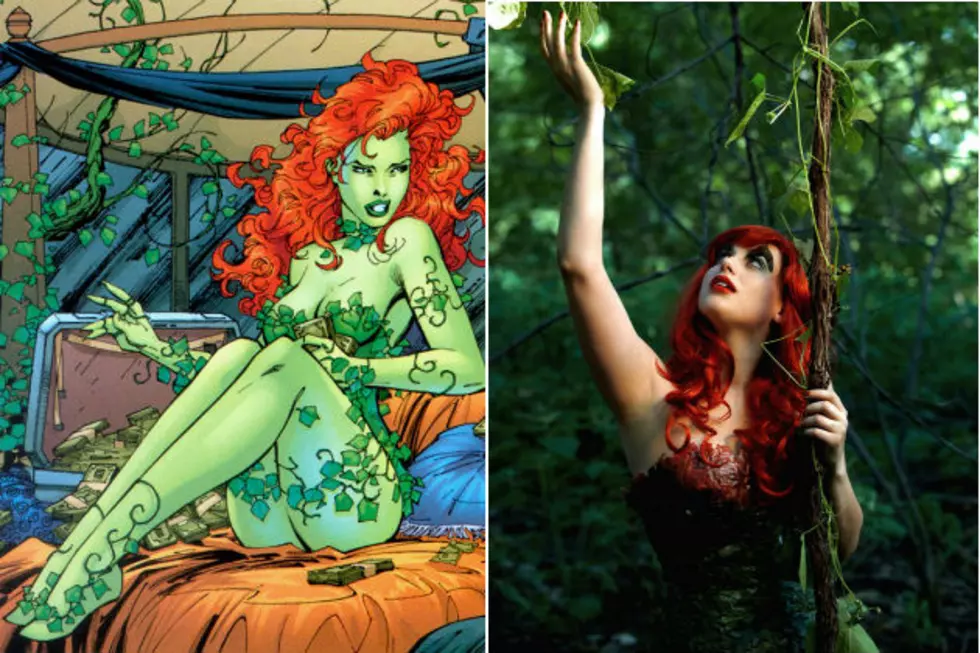 Cosplay of the Day: Poison Ivy Is a Dangerous Beauty
DC/Meagan-Marie
Today's cosplay features Batman's most enticing foe -- the deadly beauty known as Poison Ivy. And yeah, we can see why he'd fall for her tricks every time.
It's like that Bel Biv Devoe song: That girl is poison.... Ivy. Or something. Today's cosplay comes from Meagan-Marie, a cosplayer with some pretty amazing stuff up her sleeve, taking on characters like Princess Mononoke, Two-Face and this stunning take on Poison Ivy.
Poison Ivy is one of Batman's most seductive and dangerous villains -- a nature woman who uses her knowledge of plants to poison, entice and kill her enemies. She's like the Venus Flytrap of women.
Meagan-Marie works for the Crystal Dynamics gaming studio by day, and by night she loves to play video games and read comic books. Her other passion, of course, is creating some fantastic costumes for her cosplay, like her Poison Ivy costume, which features plenty of healthy, leafy greens and that red hair that calls to Batman like a fierce siren. No wonder he can't stay away!
Check out some photos of Meagan-Marie below, or head over to her DeviantArt page for more.
Do you have cosplay photos you would like to submit for consideration? E-mail to staff [at] screencrush.com!