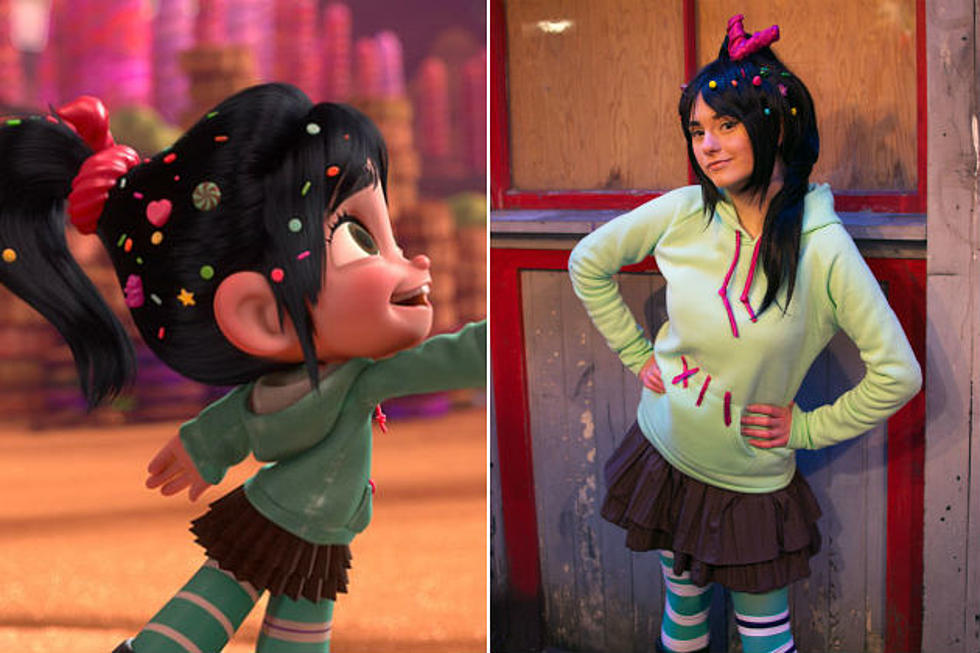 Cosplay of the Day: 'Wreck-It Ralph's' Vanellope
Disney/AnyaPanda
Today's cosplay is so sweet it'll give you a toothache, but watch out, 'cause 'Wreck-It Ralph's' Vanellope Von Schweetz can be sour if you cross her.
'Wreck-It Ralph' is a great film, and while Ralph is definitely the main attraction, his sidekick Vanellope Von Schweetz (voiced by Sarah Silverman) really stole the show. We love this cosplay take on Vanellope from DeviantArt user AnyaPanda, which nails down the costume, but really scores on the details, like the candy glued to Vanellope's hair and her trademark feisty scowl.
Anya is a Canadian cosplay enthusiast who loves Pokemon, Ace Attorney, pandas and all things anime. She's part of a cosplay group and makes her own costumes, like the Vanellope Von Schweetz outfit she put together. We're totally in love with the crazy striped tights!
Anya seems to have the right attitude for Vanellope, too, as illustrated by the kick-ass GIF she made, which we included in a set of her photos below. Check out more of Anya at her DeviantArt page.
Do you have cosplay photos you would like to submit for consideration? E-mail to staff [at] screencrush.com!