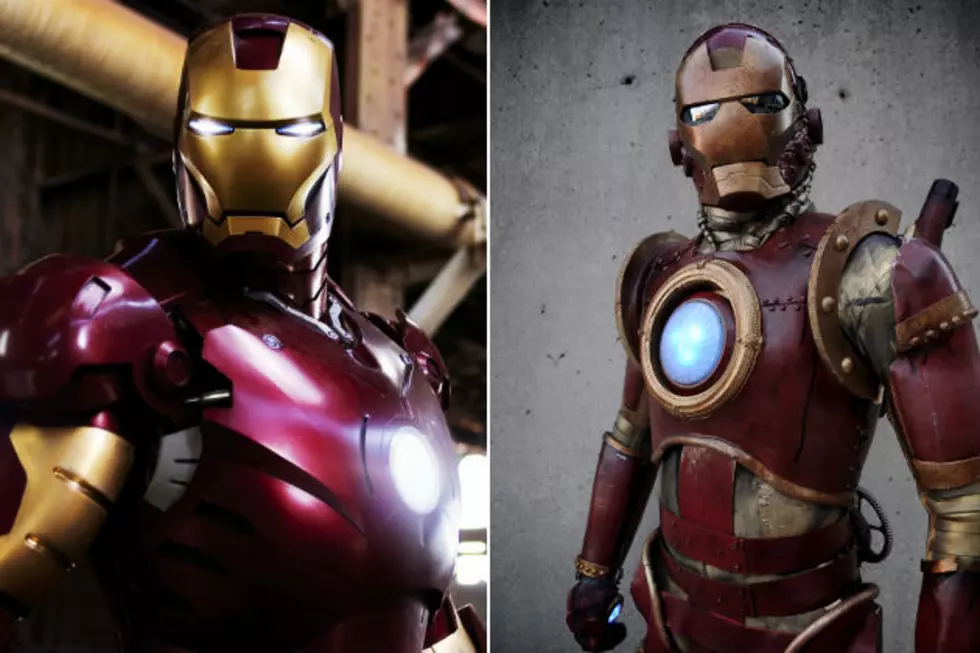 Cosplay of the Day: Iron Man Goes Steampunk
Marvel Studios/Penny Dreadful Productions
Steampunk cosplay mash-ups are relatively common, but we've never seen one as stunning as this Iron Man crossover.
Matt Silva is the founder and creative director of Penny Dreadful Productions, a special effects company where he also serves as makeup effects artist. But Matt's not just skilled with the makeup -- his steampunk Iron Man cosplay shows just how crafty he can get with some good old-fashioned metal and a little help from his PDP friends.
Matt's costume won him the 2010 New York Comic-Con costume contest, and for good reason. His creation takes Iron Man back in time with rivets, tail pipes, and little cranks and cogs. He's still got the lights, and aside from decidedly more angular features, the helmet looks just about the same.
Turns out there was a bit of controversy with his award-winning cosplay. According to some Gizmodo findings, this costume was originally a Tin Man suit made for the indie film 'Heartless,' which Silva helped construct with the original creator Bill. Once the suit was left in Silva's care, "battered and broken," it was repainted and modified to resemble Iron Man -- which, naturally, did not sit well with Bill.
You can see more photos of Matt as a steampunk Iron Man below, or head over to Penny Dreadful Productions to see what Matt and his cohorts are up to.
Do you have cosplay photos you would like to submit for consideration? E-mail to staff [at] screencrush.com!