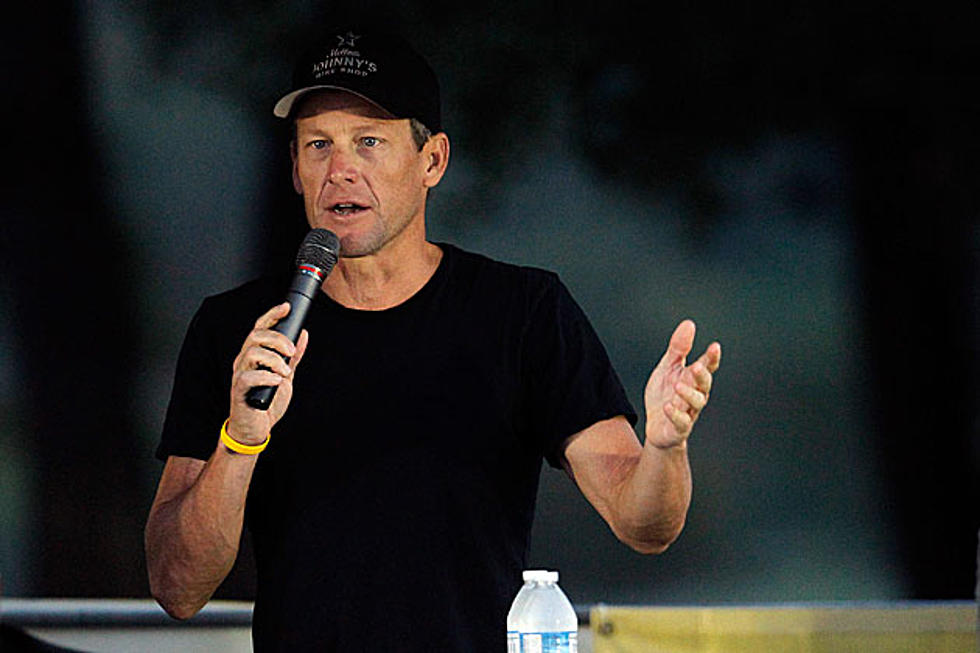 Lance Armstrong Will Not Get the Chance to Cheat in Swimming
Getty Images
Now that his cycling career is over and he's finished wasting everyone's time by giving up claims he didn't dope, Lance Armstrong needs to find new ways to keep busy.
The man who suffered the indignity of having his seven Tour de France titles stripped from him for doping was planning on making a comeback in the water by competing this weekend in at the Masters South Central Zone Swimming Championships at the University of Texas.
And just like his biking times sans PEDs, all we can say is "not so fast."
It seems FINA, the international governing body for swimming, had some issues with Armstrong's involvement and, as a result, he won't compete. FINA says since Masters Swimming falls under its "umbrella" as a governing entity, it has to abide by the World Anti-Doping Code and forbid Armstrong from racing.
Armstrong, 41, was going to appear in the 40-44 age bracket, swimming in the 500-, 1,000- and the 1,650-yard freestyle events.
Armstrong has been banned for life by the US Anti-Doping Agency, which essentially put the kibosh on plans he had for taking part in triathlons in his post-cycling career. He spent years telling anyone who would listen he didn't dope before finally coming clean in an interview with Oprah Winfrey back in January.
Masters Swimming does not drug test, so it seemed like a great fit for Armstrong, who could've zipped through the water like the Flash, while making Michael Phelps look like Louie Anderson.
Armstrong had qualified for the race by finishing with the second-best qualifying time. Second-best? Sounds like he needed some better juice.