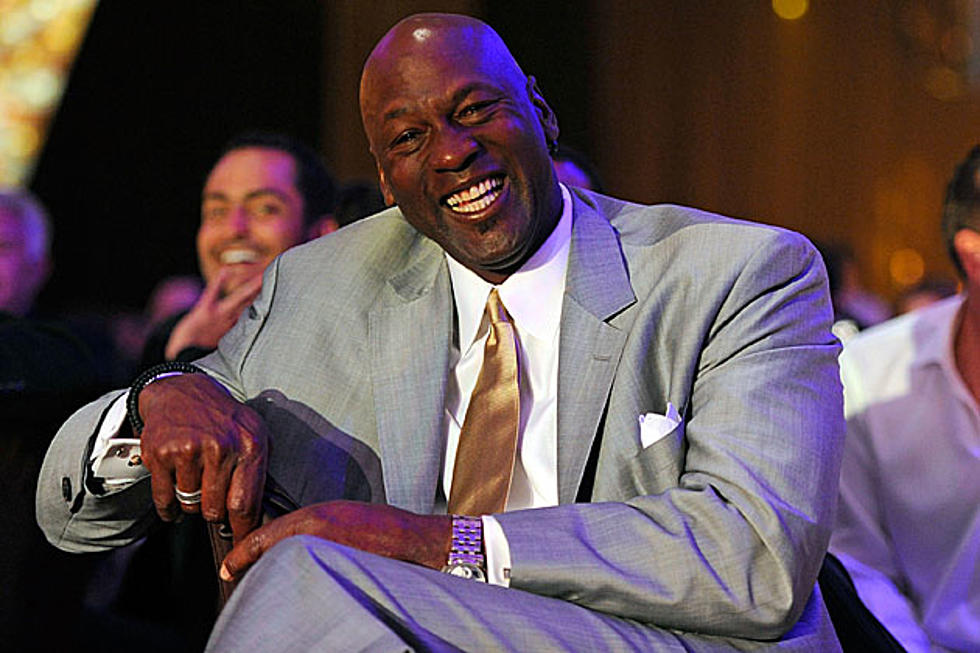 Michael Jordan at 50: Stinking Rich and More Popular Than Ever
Ethan Miller, Getty Images
Whether it's points scored or money earned, Michael Jordan is used to ridiculously high numbers. And that's not about to change anytime soon.
Hold on to your high tops because Jordan, who turns 50 on Sunday, earned a staggering $80 million last year through his contracts with Nike, Gatorade, Hanes, Upper Deck, 2K Sports, Presbyterian Healthcare and Five Star Fragrances. He also pulls in money thanks to his stake in a car dealership, a racecar team and the Charlotte Bobcats, aalthough with that team's struggles, he may want to keep that off his résumé.
The five-time MVP, who now has a net worth of $650 million, is such a moneymaking machine that Nike has its own division within the company called the Jordan Brand, which rakes in more coin for him than all of his other ventures. It's unclear how much he earns through Nike, but reports indicate that it's in the neighborhood $60 million annually, which isn't so much a neighborhood as it as a palatial estate where you have to chopper in milk because you live so far from the nearest supermarket.
And while it's a rite of passage these days for players to sign endorsement deals for sneakers, Jordan was a pioneer in the field and a bargain at that, signing a five-year contract with Nike in 1984 that paid him $500,000 per year. Considering the Mount Rushmore-sized amount of cash he's brought in for Nike that may have been the biggest steal since the Dutch took Manhattan from the Indians.
This weekend, Jordan's footprint will literally remain a fixture in the shoe market when Nike releases the Air Jordan XX8, which will go for the low, low price of $250. Yeah, they're expensive, but, hey, you get two shoes, so it's really only $125 per sneaker.
The Jordan empire shows no signs of weakening, either. Nike's Jordan Brand pulls in $1.75 million around the world and his sneakers outsold LeBron James' kicks by a six-to-one margin in the US last year. Perhaps not coincidentally, that's also the current score when it comes to NBA titles won by Jordan and LeBron.
Jordan also has 22 million Facebook fans, with soccer stars Cristiano Ronaldo, Lionel Messi and David Beckham the only athletes to have more.
Oh, who wouldn't want to walk a mile in Michael Jordan's shoes, huh? His $250 shoes, that is.