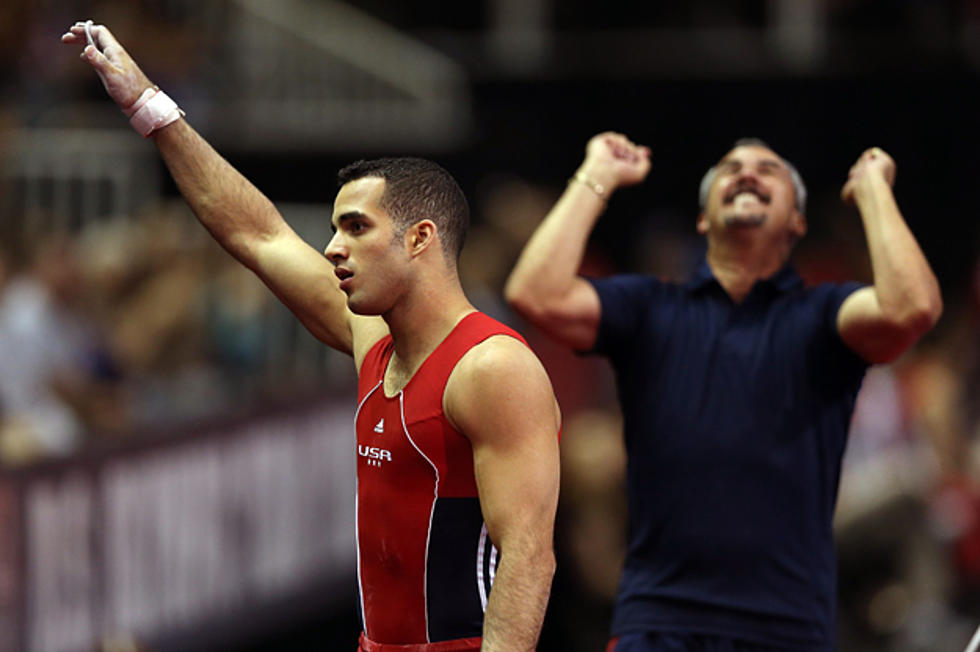 Olympic Coach Pulls Out Epic Celebration Dance Over – Yes – a Gymnastics Routine
We always thought there was nothing more hilarious than watching middle-aged sports coaches celebrate after their athletes perform well, but and we've found something more hilarious: a middle-aged sports coach getting a little too psyched over -- here's the kicker -- gymnastics.
It happened at the Olympic gymnastic trials in San Jose, California, when US coach Yin Alvarez was exceptionally pleased with his protege Danell Leyva's high-bar stunt. If only we had been there to tap him on the shoulder and be like, "Bro, you're flipping out over gymnastics. Your friends can see you."
Watch as he breaks out an epic celebration that features backwards dancing and some celebratory fist-pumping: