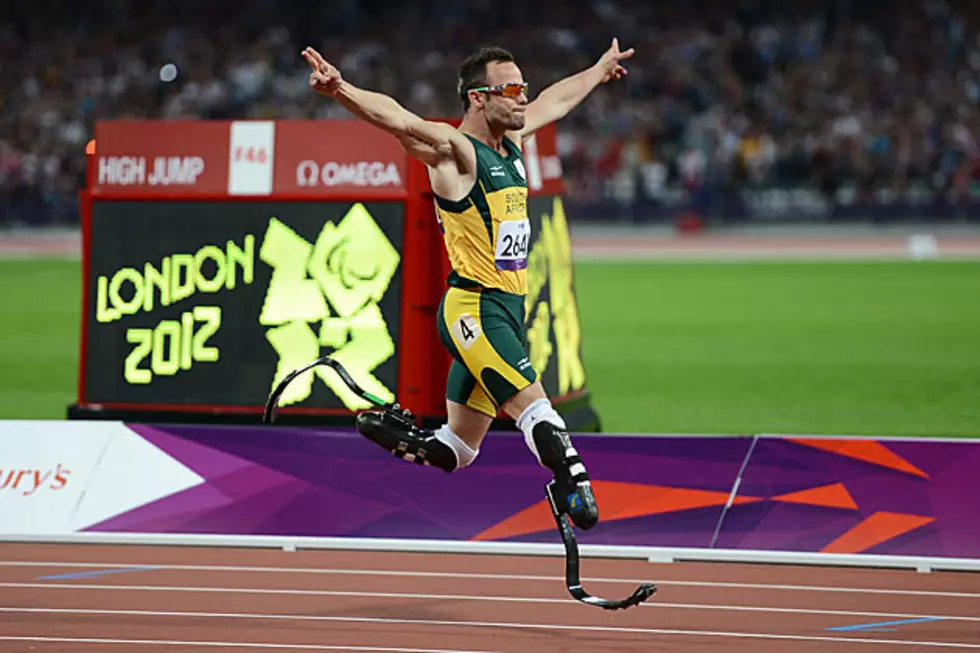 Disabled Track Star Oscar Pistorius Charged in Murder of Girlfriend
Justin Setterfield, Getty Images
Reeva Steenkamp, a 30-year-old model, had been shot dead in Pistorius' South Africa home. The two were reportedly the only people in the house at the time and there are reports Pistorius may have mistaken Steenkamp for a burglar. South Africa struggles with violent crime and it's not unusual for homeowners to keep arms for protection, although Pistorius, who is a gun enthusiast, lives in a home surrounded by a wall and electric fence.
A police spokeswoman said there had been a history of trouble with the couple, adding, "I'm not going to elaborate on it but there have been incidents (at Pistorius' home)."
A national hero, Pistorius captured the world's attention with his fight to compete in the Olympics, despite the fact his legs are made of carbon fiber prosthetic blades, which some detractors felt gave him an unfair advantage over able-bodied athletes.
He made history last summer by becoming the first double amputee to take part in the Olympics when he represented South Africa and made it to the 400-meter semi-finals.