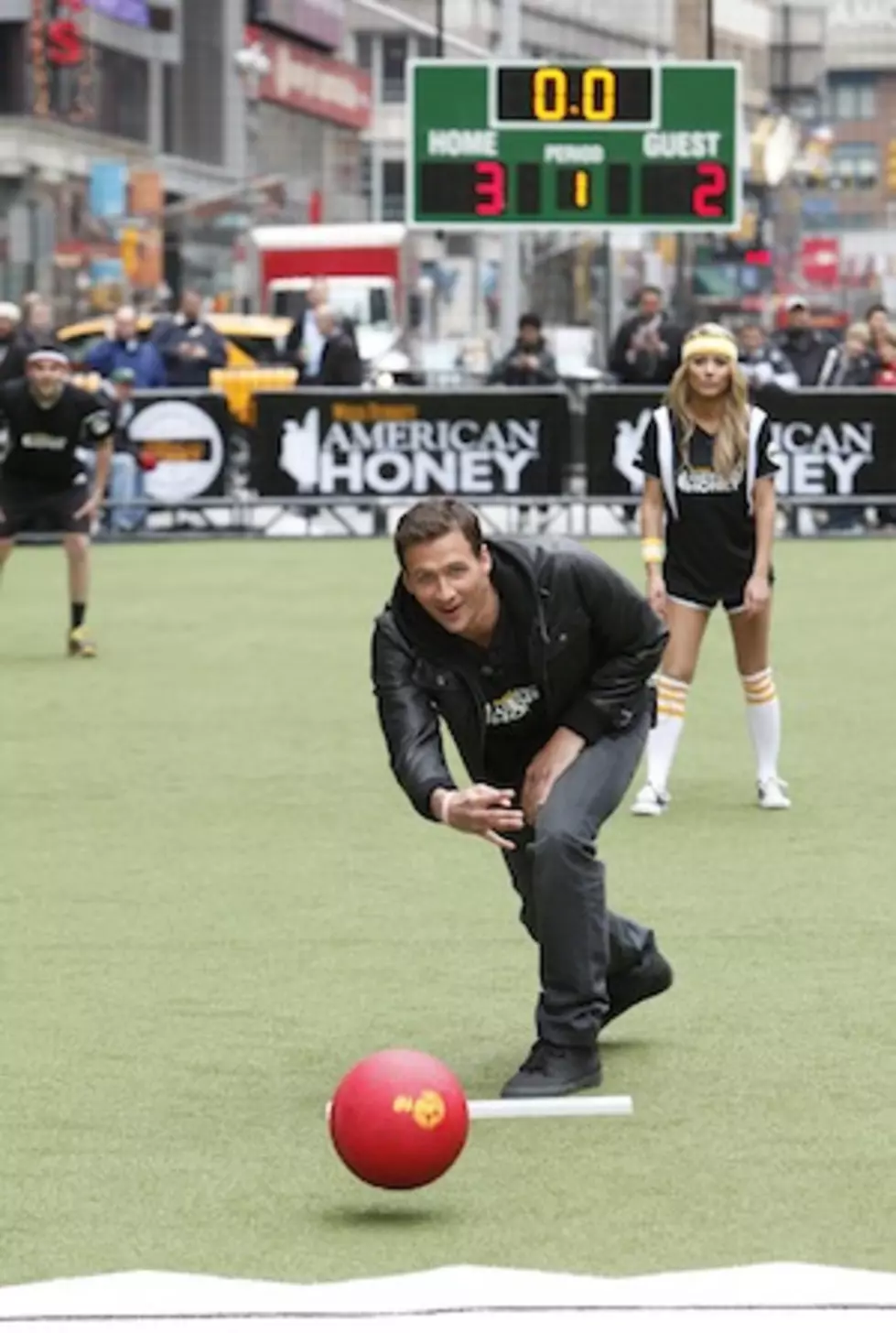 Ryan Lochte Kicking Balls & Taking Names In Times Square
Mark Von Holden/Invision for American Honey/AP Images
Ryan Lochte doesn't shy away from competition. The 28-year old who is known as much for his good looks as his swimming ability has 11 Olympic swimming medals, including five golds. But on Tuesday afternoon, the three-time Olympian was in New York City's Times Square to compete in the Wild Turkey American Honey Bar-sity Athletics kickball game against a team captained by former NFL quarterback Donovan McNabb.
"I've always been around sports my whole entire life," Lochte said. "Growing up I did play kickball but not like this. This is amazing."
Lochte is also in New York to promote "What Would Ryan Lochte Do?", his new reality television series on E! which premiered last Sunday night. While skeptics may see this as just another publicity grab by a star fading from the spotlight, Lochte has another goal for the show.
"First and foremost I'm an Olympic swimmer and I'm training until the 2016 Olympics. So that is my main focus," Lochte said. "This is just kind of like something I wanted to do. It was fun; it was getting swimming out there. And that's what I really wanted to do."