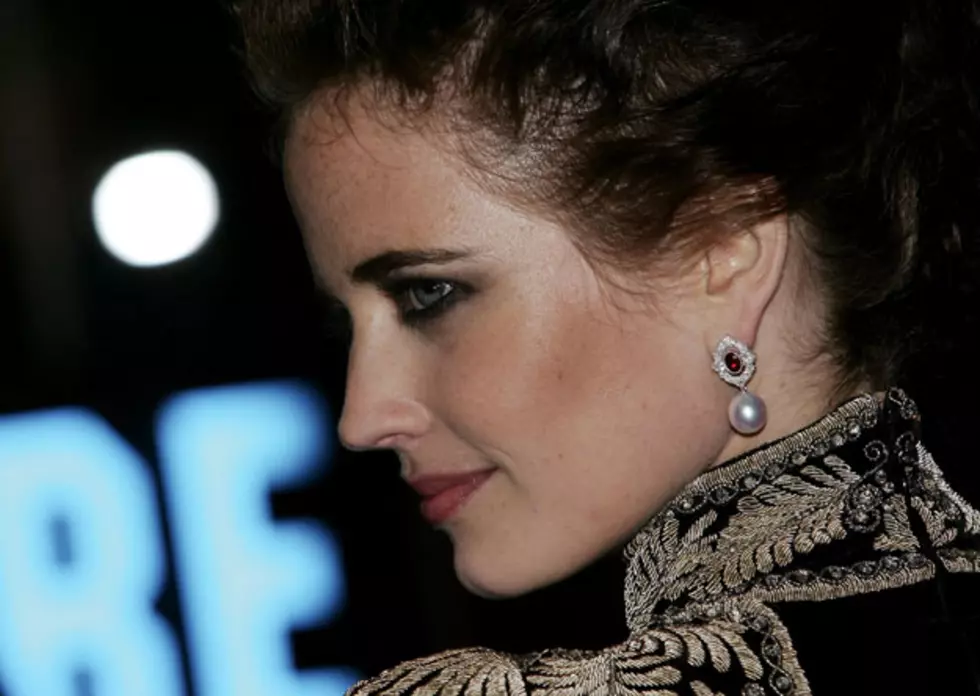 Eva Green of 'Dark Shadows' — Crush Of The Day
Whatever misgivings we may have about 'Dark Shadows' aside, Eva Green is by far hot enough to be our Crush of the Day.
The mystique that French women bring to the world of romance has been thoroughly documented, but why use words when a picture will do? Eva Green was raised in Paris and briefly dabbled in Egyptology before being seduced by the siren song of the stage at the age of 14. Her first movie was Bernardo Bertolucci's 'The Dreamers,' in which she appeared naked a whole hell of a lot. In 2005, she was approached to play Vesper Lynd in 'Casino Royale' but actually turned the role down, only to be talked into it.
What's cool about Eva Green is how little she seems to give a crap about the Hollywood scene - she's as likely to be pulling weird faces on the red carpet as posing for paparazzi. Her latest flick is Tim Burton's 'Dark Shadows,' where Johnny Depp paints his face white and talks in a weird accent. You know, like basically every other Tim Burton movie ever. Green plays Angelique Bouchard, the witch who cursed Barnabas Collins with vampirism.
We'll let you know how she does.