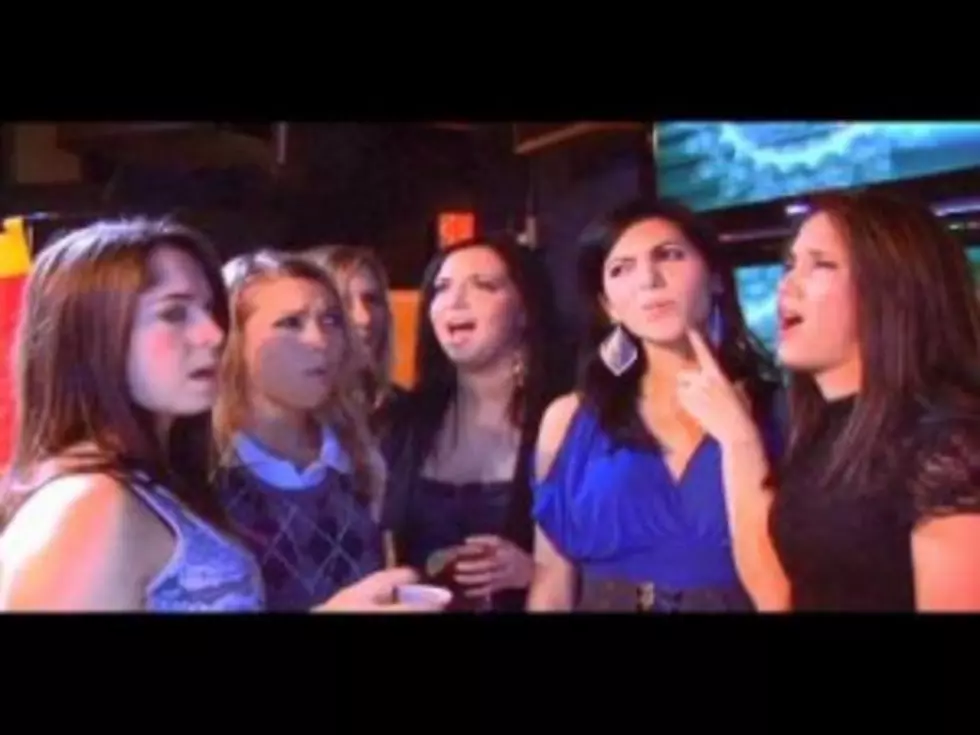 Watch This Hysterically Accurate Video Portraying Every Group of Girls You've Ever Seen at a Bar
Welcome to a video that could have been shot at any bar, on any night, anywhere in the country. It's so accurate it's probably painful for most women to watch.
It's also painful for anyone who's ever been stepped on, puked on, or forced to hang out with any huge group of girls to watch too. Oh the bad memories!
This video is called 'Huge Group of Girls' and it's exactly what happens when a gaggle of women in way-too-high heels and not-short-enough skirts invade a bar and start doing all the things that girls in large groups do including; dancing, texting, texting while dancing and leaving with men wearing eye patches.
Which one of these ladies are you currently dating?