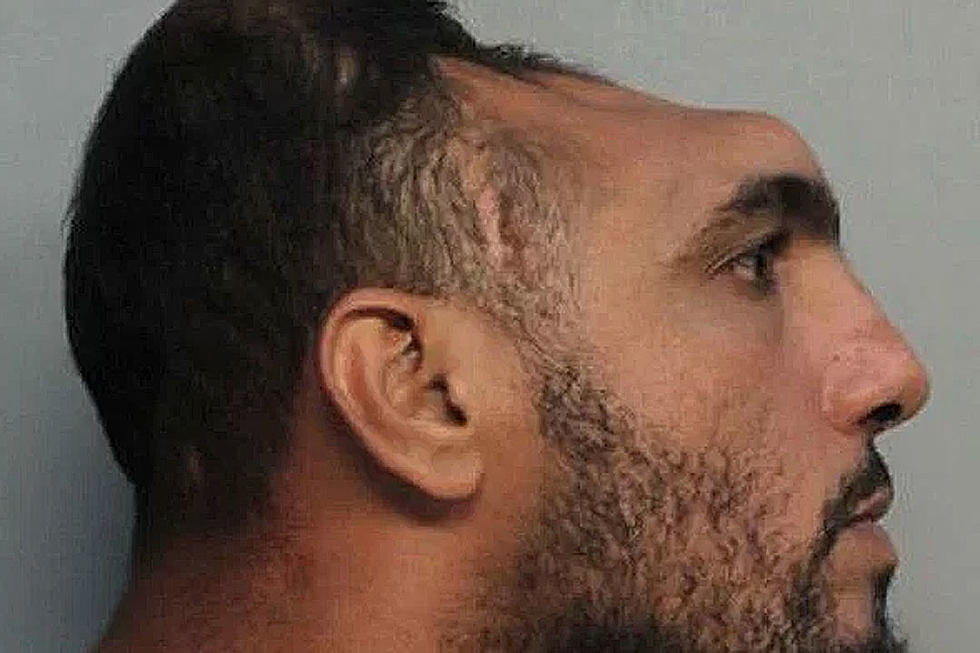 Man With Half a Head in a Heaping, Stinking Pile of Trouble
Miami-Dade Corrections
A man missing part of his skull is going viral for all the wrong reasons.
Carlos Rodriguez, 31, was arrested Monday in Miami and is facing arson and attempted felony murder charges for setting his mattress on fire and endangering the lives of people who live in the duplex next door to him. Officials say he intentionally set the fire. A lawyer for Rodriguez says his client may have some "mental issues."
The story has blown up because Rodriguez has part of his skull missing and the mug shot is certainly not your run-of-the-mill picture.
Rodriguez, who also answers to the name "Halfy," says his head was damaged while he was driving a car at the age of 14 and got into a car accident while he was on drugs, which he's encouraged others not to take (note NSFW language):
In 2010, Rodriguez was caught soliciting a prostitute. He also made comments indicating that he smokes pot (despite his warning above), just like President Obama. "Obama is the president of ya'll United States and he smokes. (Expletive) has the whole White House growing. Then why can't I smoke me a blunt?"