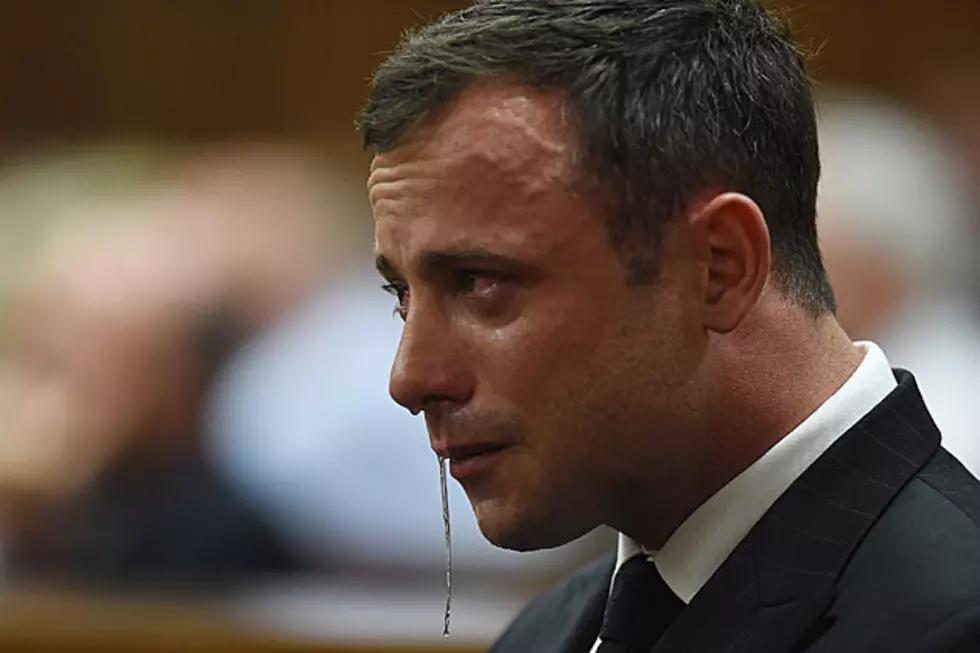 Disabled Track Star Oscar Pistorius Has Booger Breakdown After Being Found Not Guilty of Murder
Getty Images
The bad news is his reaction is gross.
Pistorius, the disabled South African Olympian, made headlines around the world after Steenkamp died. He had claimed he fired shots, thinking she was actually an intruder in his home.
But back to his response to the verdict. He's got a big ol' snot pole going. It's longer than the rope you couldn't climb in gym class and seems almost as sturdy, like you can tie up your newspapers with it and leave them on the curb to recycle in the rain with the full confidence the papers will remain tied. Tarzan can swing on it, for goodness sake.
That snot is definitely the breakout star of the trial. It should get its own reality show where it goes around embarrassing Pistorius for the whole world to see.
Take a look at some other photos of Pistorius reacting and judge for yourself.