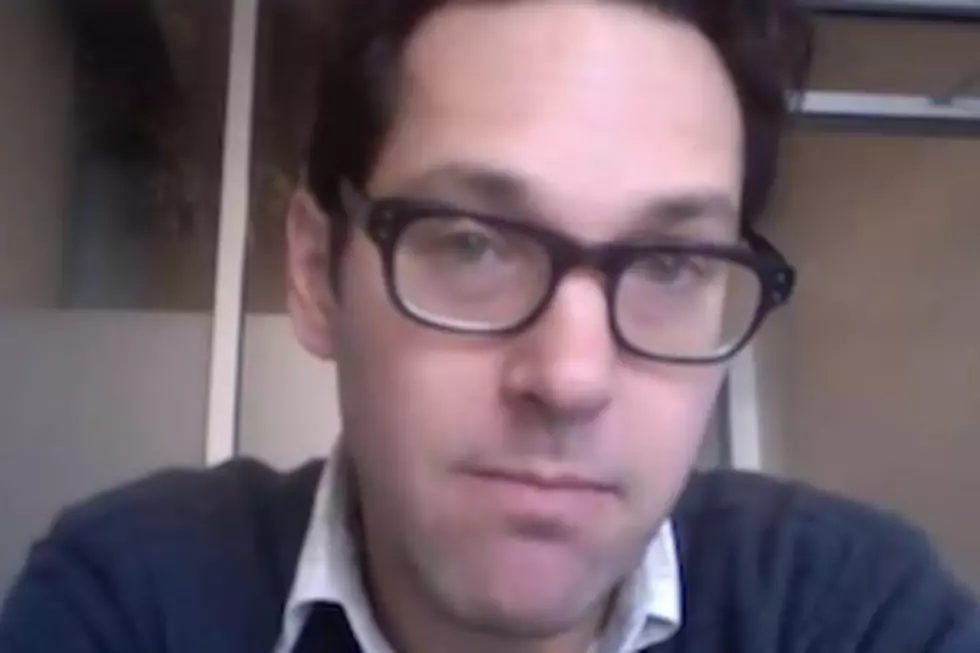 Paul Rudd Talks to Teens about Boobs, Boys and Undies [VIDEO]
Vimeo
Paul Rudd is that rare guy who dudes find awesome ('Anchorman,' 'I Love You Man') and women really dig ('Clueless,' 'Wet Hot American Summer'). The guy even has teen girls swooning for him, as witnessed in his latest Q&A session for RookieMag.com.
In a feature titled 'Ask a Grown Man' for the teen girl website, the actor — who recently popped up on 'Parks and Recreation' — answers questions sent in from readers. The hot topics included boobs, boys and even underwear.
Rudd is by far the online publication's biggest name to date — unless you include the little girl from 'Mad Men' where they even had to title it using her character name 'An Interview with Sally Draper.'
The interview is incredibly informative, though we were hoping he'd answer questions as Brian Fantana. "60% of the time, abstinence works every time."