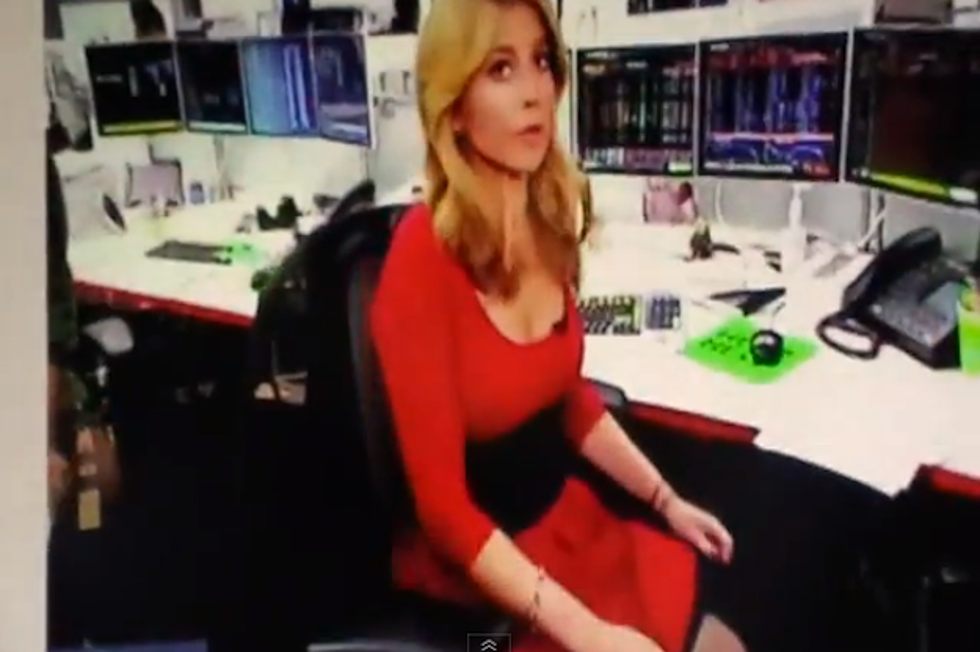 Reporter Caught On Camera With Skirt Jacked Up
YouTube
"Caught with your pants down" is a phrase that someone probably uttered to you during an embarrassing situation. Most likely when you were a kid.  
Examples include getting called on in class without having done the homework or stealing your Dad's old nudie magazines and having your Mom find them during a routine inspection of your room.
Bloomberg TV reporter, foreign exchange expert and way-too-smart-for-you blonde beauty Sara Eisen recently gave a lady's twist to the "pants down" phrase in the most literal sense when she was caught on camera with her skirt jacked up.
We have to give her credit since she composed herself and continued with her on-air teaser, although if anything, we're the ones who got teased.
OK, fine, we can't ignore it either. WHAT WAS THAT BLACK THING COMING OUT OF HER DRESS?