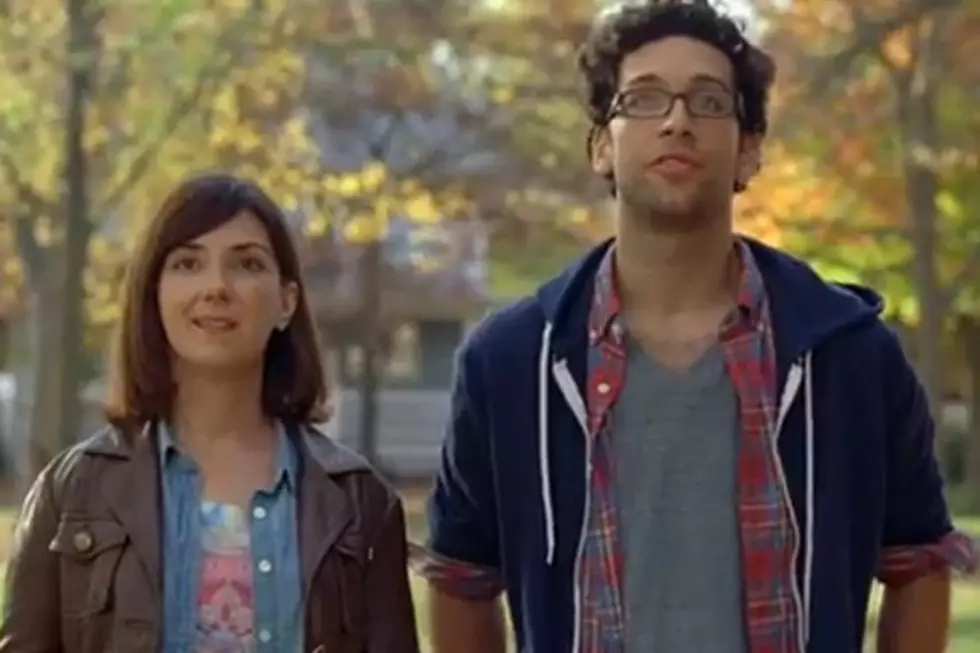 Who's the Hot Girl in the BMO 'Dream Home' Commercial?
YouTube
It's a buyer's market right now. Even if you are content with your bachelor pad/man cave at the moment, pretend for 30 seconds that you are psyched and ready to go into massive debt for the next 30 years. Why? So you can fantasize about playing house with the super cute girl in the BMO 'Dream Home' commercial, which aired during the Super Bowl.
The girl contemplating home ownership is hot, until she opens her mouth and starts talking babies. That's about when we want to run screaming for the hills, but our moms tell us that when it's the right girl, it won't feel like that.
Anyway, who is this hot, house-hunting honey?
Her name is Dixie Perkinson and she's an actress who has done commercial spots for brands like Nationwide and Wendy's. She has that cute "fake nerd" thing going on; it suits her. We've got a thing for the brainy librarian. Actually, we've got a thing for the brainy librarian who lets her hair down as her shirt bursts open and transforms into a supermodel, which is probably why we're still single.