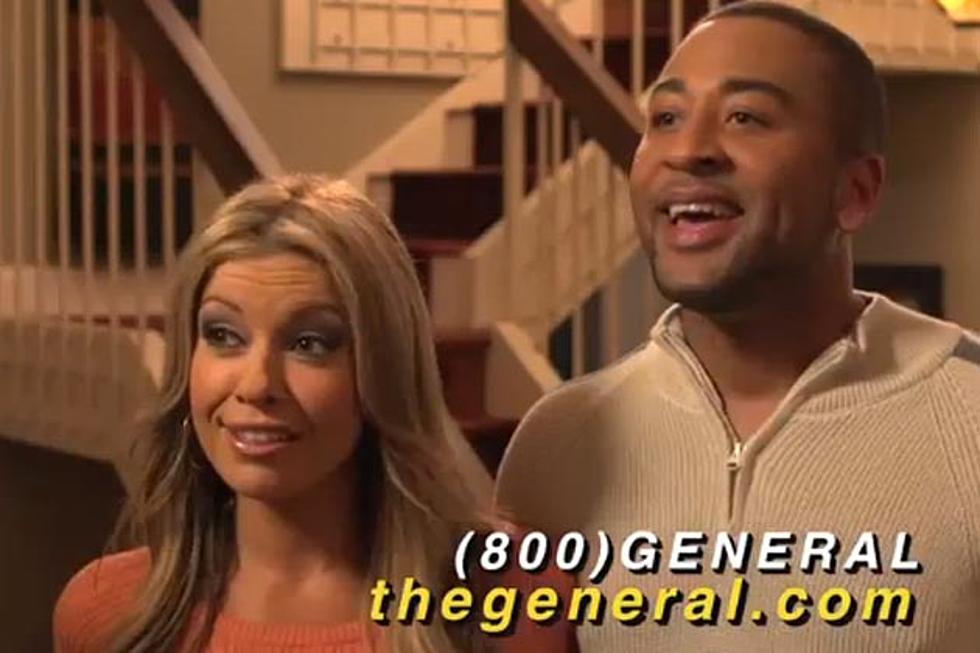 Who's the Hot Girl in The General 'Million Quotes a Year' Insurance Commercial?
YouTube
Finally, a chick in an insurance commercial who is hot and isn't that annoying redhead broad Flo from Progressive, who can be sorta cute if you catch her on the right day and she's not opening her mouth, but most times...No.
That said, the blonde in the General Insurance commercial -- where the company touts giving over a million online quotes a year -- might spur you to think about changing agents, or seeking better coverage for a lower premium. She takes the boredom about of insurance, thanks to her four-alarm hotness. We're not sure what all that lamp shade business is about, since we're too busy staring at this high deductible honey.
Who is this well-insured babe?
Her name is Carmen Palumbo, and she hosts a show called 'Love for Sail' on the Lifetime network, which is a channel you should never, ever watch, unless it's to feast your eyes on a beauty like Palumbo. We know you're not watching it for the movies, so we'll give you a pass if you tune in just for her.
Carm's got a serious set of flawless knockers; we'll let you peruse via the photos below. But if you get a sec, cruise on over here for a few more looks at her well-protected assets.