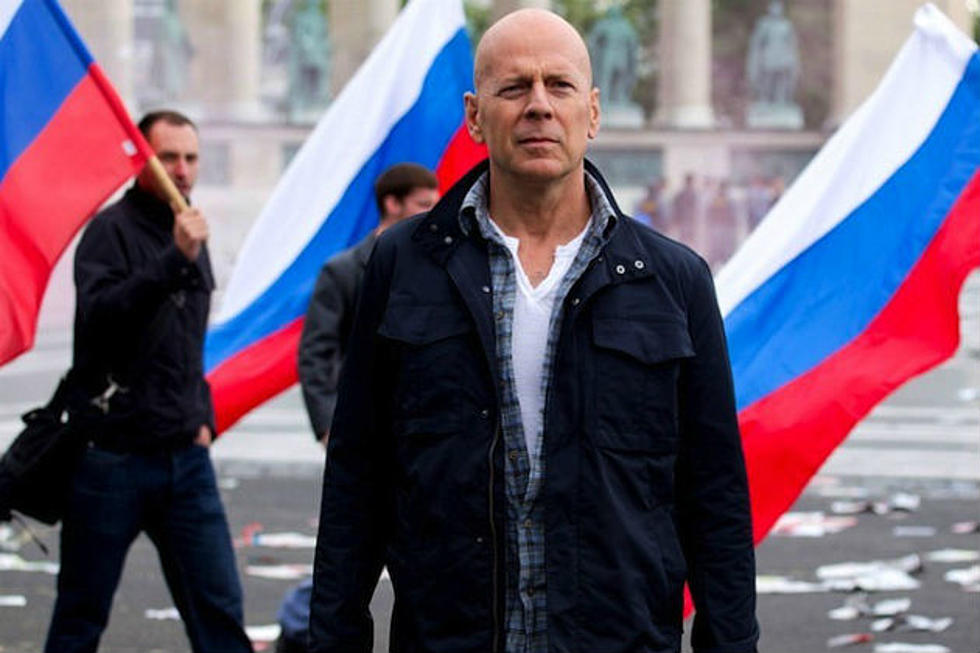 'Die Hard 5′ Pics: From Russia With Love
20th Century Fox
You probably don't need much convincing to see 'A Good Day to Die Hard,' the latest entry in the 'Die Hard' franchise featuring Bruce Willis reprising the iconic role of bad-ass John McClane -- but we've got a ton of new images anyway!
Fox has released a ton of new images from the upcoming fifth installment in the 'Die Hard' series, 'A Good Day to Die Hard.' It looks like 'Live Free or Die Hard's' Mary Elizabeth Winstead wasn't the only child fathered by John McClane because the dude has a son, too.
When McClane's wayward son (Australian actor Jai Courtney) gets in a bit of trouble over in Russia, McClane travels overseas to help him out, only to discover that his son is actually a CIA operative. Both father and son must join forces to prevent a nuclear weapons heist and save the world. 'A Good Day to Die Hard,' indeed.
You can check out several of the new images below, which include a little action, and a look at Russian actress Yuliya Snigir, who just might take your attention away from all that gun-toting, sweaty, manly action.
The film hits theaters on February 14 because nothing says Valentine's Day like John McClane kicking some ass.