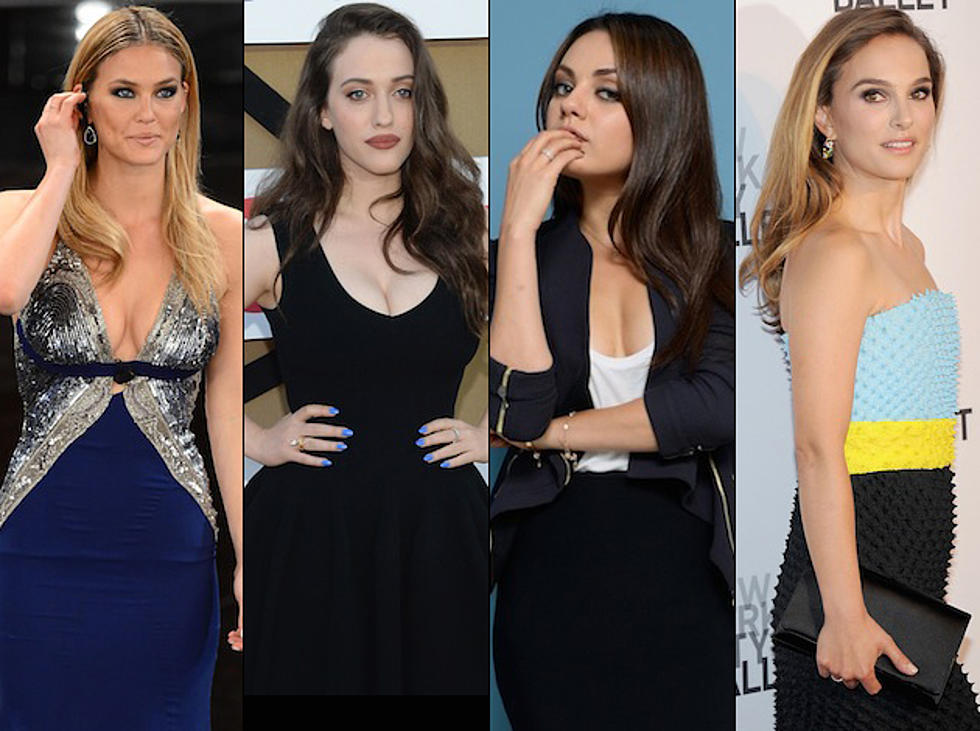 Yum Kippur! Guess Who Was Named the Hottest Female Jewish Celebrity?
Getty Images
Hold onto your yarmulke – it's time to list the hottest female Jewish celebrity.
A survey of 3,000 people by Pornhub.com (we're not linking, don't ask) has finally uncovered the answer to a question that has plagued mankind since the advent of matzah.
The woman at the top of the list – the chosen one, if you will – is Scarlett Johansson. She's not pictured because that would have given away the surprise. You'll deal.
The irony, of course, is most men would probably convert if it meant they could get a shot at a night with ScarJo. Nonetheless, she pulled in 30% of the votes, nudging out Mila Kunis (24%) to be the top (kosher) dog.
Here's how the rest of the field looked:
Bar Rafaeli (10%)
Natalie Portman (9%)
Kat Dennings (5%)
Emmanuel Chriqui (4%)
Rachel Weisz (3%)
Rashida Jones (3%)
Emmy Rossum (3%)
Ashley Tisdale (2%)
Sarah Michelle Geller (2%)
Lea Michelle (2%)
Michelle Trachtenberg (1%)
Gina Gershon (1%)
Jamie-Lynn Sigler (1%)
Zoe Kravitz (1%)
Evan Rachel Wood (0%)
Esti Ginzberg (0%)
Congrats Scarlett, although we'd be willing to bet in true Jewish parent fashion, her folks made her feel guilty for only getting 30% of the vote and that if she was a good girl, she'd settle down and make some grandbabies by now, because, you know, enough of the acting, already.