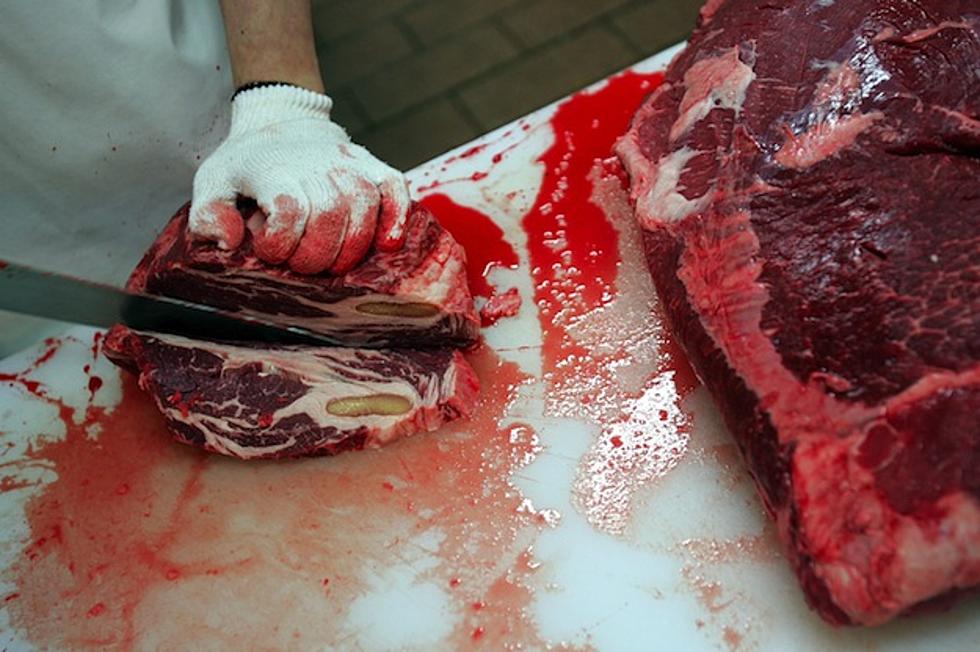 Two Women Get Into a Fight Using Raw Meat
In this world, the only thing more frightening than a couple of jealous women engaged in a full blown cat fight over some guy's meat is a couple of working class beauty queens fighting it out with raw meat in the middle of a Chinese production line.
The depravity started at a meat processing plant located in China's Fujian province when a 22-year-old girl named Xin found out that her friend, 20-year-old Zhang, somehow managed to weasel herself a much larger loan from the factory than she did.
However, it was not until Zhang unleashed a furious low blow to Xin's ego by saying that the tone of her complexion appeared "darker lately" that things started to get a little bit ugly. "When she made fun of me and said I was dark, I got mad and lost my mind," said Xin.
While losing one's temper and engaging in a rowdy raw meat showdown over skin tone might seem a bit excessive, apparently China's vanity market is to blame, as women there are influenced by advertisers of skin lightening products to believe that lighter skin is more beautiful than dark.
The shrieking verbal confrontation quickly turned into a love child between Hiroshima and Oscar Meyer after Xin decided to toss a fist full of meat floss at Zhang's face. Of course, this led to a backlash on the part of Zhang, who reportedly hurled fierce wads of jerky at Xin before police arrived to break up the fight.
No charges were pursued, and both girls were later set free with a stern warning and perhaps even a rabies shot. After all, while a simple case of cat scratch fever can be treated with antibiotics, we have a feeling that this case may require something a little stronger.