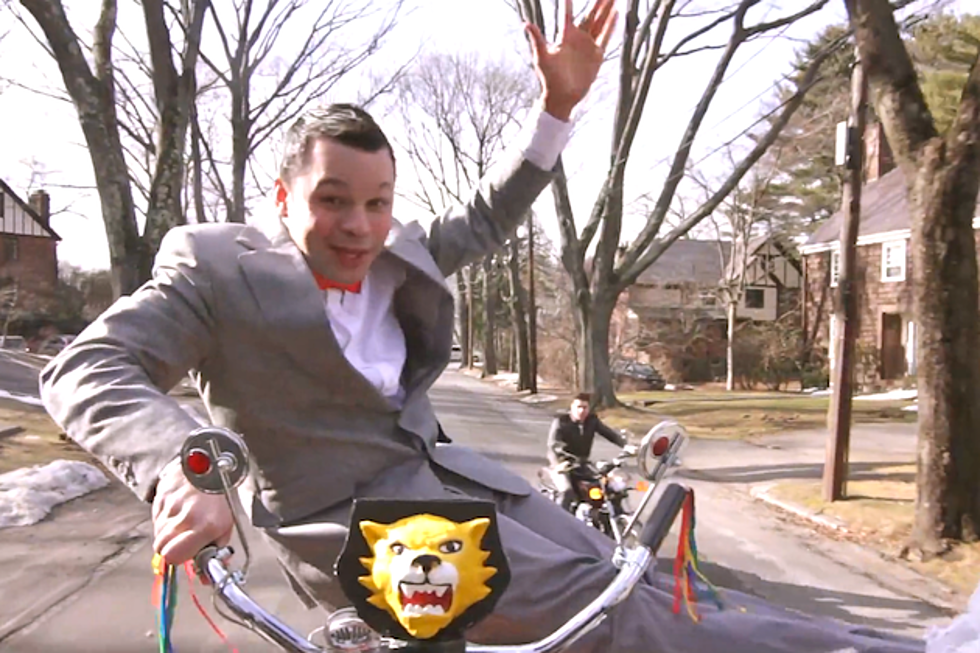 Watch a Chase Through '80s Movies in This Awesome Indie Music Video
YouTube.com

If you know anyone who has ever been in a band, you know how awful an independently done music video can be. Hell, if you've seen R. Kelly's 'Trapped In The Closet,' you know how epically terrible professional music videos can be.
Turns out, all bands need to do is hire cinematographer Jim Meegan. Meegan made one of the coolest videos ever for singer-songwriter Jon Marco's song 'Rhianna.' It features Marco chasing the titular character through scenes from 'Back to the Future,''The Shining' 'The Breakfast Club' and many, many more films. Watch the video for 'Rhianna' above.
Marco recorded 'Rhianna' years ago, but he and Meegan just finished this very involved video after a year of work, as Meegan said on his website:
"It's been just about a year in the making, but I'm excited to finally share my directorial debut with you all: Jon Marco's Rhianna. This has been my excuse for the lack of updates here. I hope to do a behind the scenes video sometime very soon, so stay tuned."
Marco is not a star; he was the drummer and singer for Boston-based band Parker House and Theory, but this interesting video has viral potential that can do nothing but help the power pop song get heard.